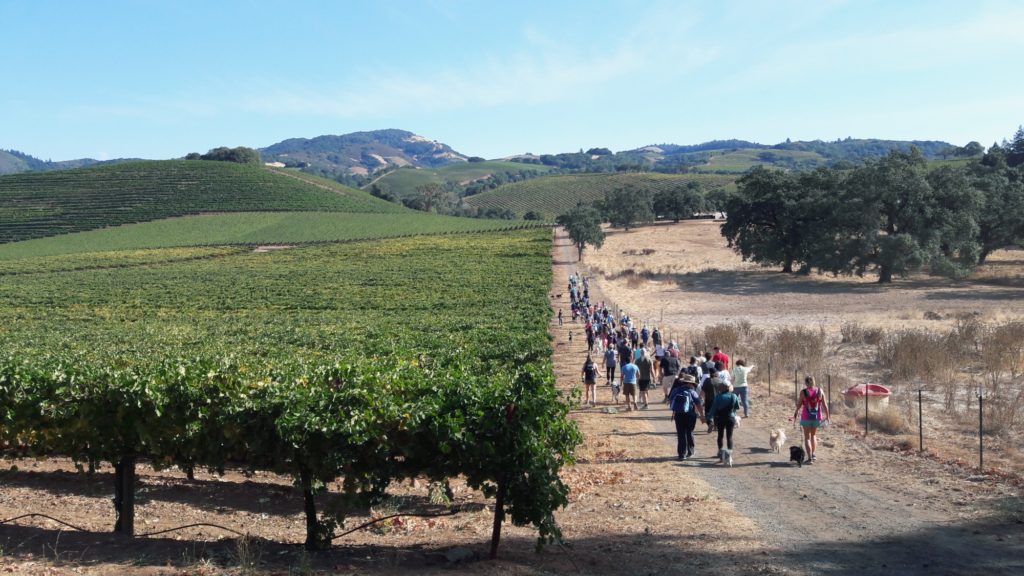 On Saturday, September 30, we joined the Kunde Family Winery Dog Hike through the vineyard and hills surrounding the winery.  There were 3 or 4 stops along the way with wine for the hikers and water for the dogs.
Following the hike, we had a wonderful lunch on the patio.
Many thanks to Kunde for hosting the event and for donating a portion of the proceeds to Dogwood Animal Rescue (web site, many posts on their facebook page) and the Sonoma Humane Society!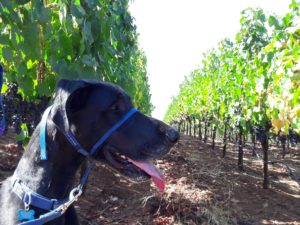 Our Great Dane and Dogwood Alum, Katie, resting in the vineyard.